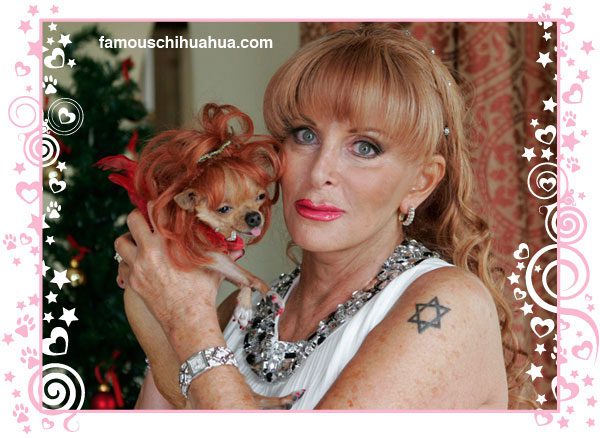 update! may 27th, 2012


gail posner's chihuahua's miami mansion sells for $8.4 million!

every dog has its day, and last friday clearly belonged to a chihuahua named conchita: a miami beach mansion bequeathed to the pampered pup and 2 others sold for $8.4 million. full story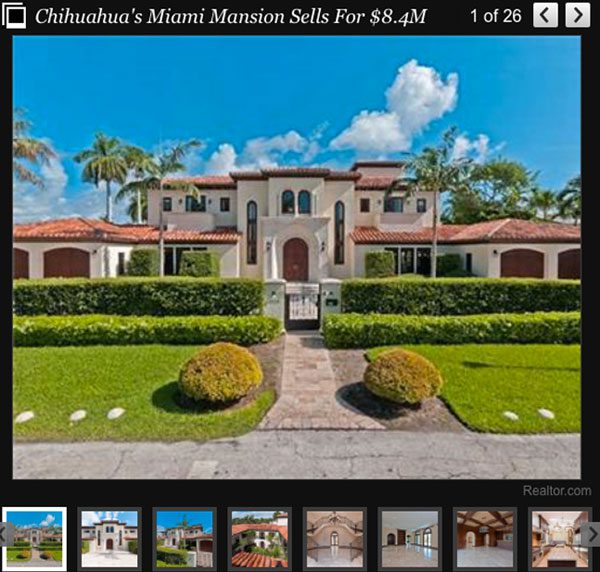 original article from june 2010
chihuahuas are the new black – from "beverly hills chihuahua" to mickey rourke's golden globe awards acceptance speech and now let famous chihuahua® introduce you to … ms. conchita "the boss" posner.
yes, we have heard of over-the-top dog treatment, but little ms. conchita posner is setting the new standard.
hanging out at the same millionaire "bone bar" that trouble helmsley does (the white maltese that received $12 million of leona helmsley's riches), if there was "the simple life" for dogs, little conchita would be paris hilton and trouble helmsley would be nicole richie.
conchita's mother gail posner, socialite and daughter to the late business tycoon victor posner, stops at nothing to ensure "the boss", who weighs 1.4 oz, is happy.
so what's a daily routine like for conchita the chihuahua?
conchita the chihuahua has a full time staff, her own bedroom in posner's sunset island mansion; a four-season wardrobe filled with fabulous chihuahua clothing and accessories; a dog wig made exclusively for her by ruth regina, the former make-up artist to the beatles and marilyn monroe and gems like her recent christmas gift, a tiffany's gold and diamond necklace with a ring which serves as her "evening collar".