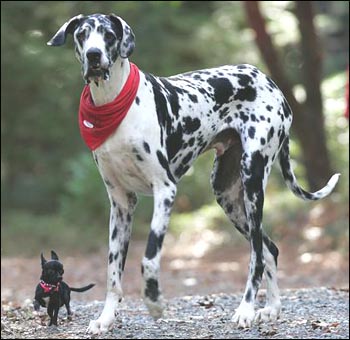 Ever wonder where the smallest dogs in the world came from?
The history of the Chihuahua dates back to ancient Mexico. They were believed to be sacred and they have never forgotten this.
Much of the Chihuahua's history is speculation and theory, although everyone agrees on some matters. The Chihuahua is named for the Mexican State that borders Texas, Arizona, and New Mexico. It is believed that the breed descended from the Techichi, a small canine that dates back to Mayan times (around the 5th century AD).
The Chihuahua's Heritage, The Toltecs (the people that conquered the Mayans), are believed to be the first to domesticate the Techichi and brought the canine into the home as pets and also used them for religious purposes. After the Aztecs became the ruling class of Mexico, they also used the dog as a companion and in religious ceremonies.