many chihuahua owners email us with concerns related to their chihuahua puppies or dogs experiencing breathing problems, more specifically frequent gagging, coughing and chihuahua wheezing and seizures that result in gasping for air.  this article may be helpful to you if your chihuahua has been affected by obstructed breathing or symptoms thereof.
chihuahuas are known to suffer from problems related to their soft palate or a collapsed trachea.  it is a health concern that is characteristic of the chihuahua breed and is also commonly referred to as "reverse sneezing".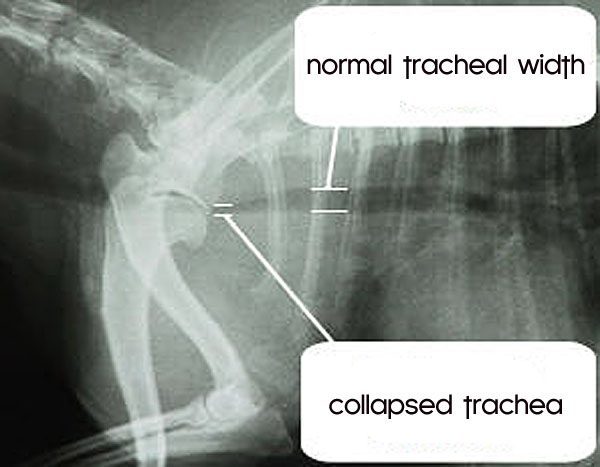 tracheal collapse is a condition in which the trachea partially collapses or flattens out as your chihuahua is trying to breath.  this leads irritation and results in the gagging, coughing and wheezing symptoms mentioned above.