Royal Canin Chihuahua Puppy Dry Dog Food, 2.5-Pound Bag
what exactly does the term teacup chihuahua mean and is it a legitimate term for characterizing a specific type of chihuahua?  much controversy exists over this term, so let's get the chihuahua facts!
the term teacup chihuahua is mainly an american term.  it's often used to refer to the size of a chihuahua and shouldn't be used to categorize a specific type of chihuahua as you would reference a short-haired vs a long-haired chihuahua or a deerhead chihuahua vs an applehead chihuahua.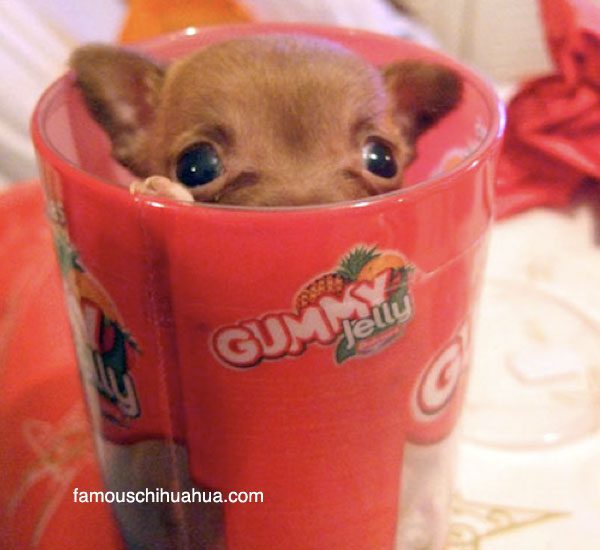 most chihuahua puppies are born teacup-sized, but they usually grow out of it.  it is important to note that chihuahuas of this size must be handled delicately and dressed accordingly with the proper chihuahua clothes to keep them warm and properly shielded.
many prospective chihuahua buyers are also unaware of the fact that if a chihuahua puppy isn't nourished properly from birth, they will not grow to their full potential. this undernourishment will keep a chihuahua puppy from growing to their full potential as they reach adulthood.