what exactly are merle chihuahuas?
merle chihuahuas are said to be the latest 'style' or 'designer color' to gain popularity within chihuahua breeding during the past 15 years, but due to potential health problems, merle chihuahuas are rarely mentioned in credible books about genetic coloring patterns of the breed.  chocolate and long haired merle chihuahuas are also a rare find, thus making them more desirable to people who are more concerned about making a 'fashion' statement.
how does merle breeding work?
the merle gene will change the pigmentation of their base color causing them to have a lighter colored spots throughout their fur coat.  merles can create very intriguing and unique colored chihuahuas and at times will often have blue eyes.  the merle gene is also a dominant gene. this means that one parent must be a merle for the gene to be passed on to their offspring.  thus the gene will not remain dormant for many years and then suddenly surface.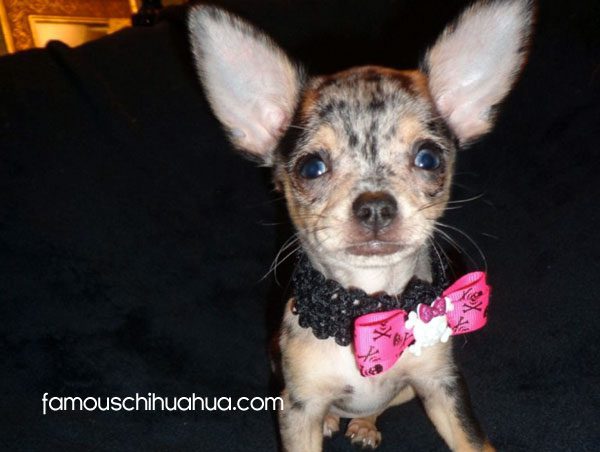 are merle chihuahuas show worthy?
at one time, merle chihuahuas were eligible for show and were even considered to be purebred by AKC, CKC and KC standards.  however the rules changed as merle chihuahuas grew less likely to be purebreds and more breeders were just creating mixed breeds with false registration papers.  merle chihuahuas were also suspiciously increasing in size getting as large as 10 lbs!
are merle chihuahuas more prone to health problems than other chihuahuas?
the most controversial and debatable issue with merle chihuahuas is if there exists an increase in potential health problems.  if a breeder does not breed responsibly, then there definitely exists an increased health risk with merle chihuahuas, but if a breeder breeds responsibly and is credible, merle chihuahuas are typically happy and healthy just like all other chihuahuas.
a breeder does not breed responsibly if they mate two purebred merles together, where both parents are merles.  by doing so they think they are strengthening the merle color, but in actual fact they are creating a recipe for disaster as the double merle gene can create chihuahuas with serious health defects that include blindness, deafness and even severe deformities.
are there any other health problems in merle chihuahuas?
sometimes merle chihuahuas are sensitive to sunlight when they have the blue eye color, so it's important to keep this in mind when outdoors on those bright and sunny days.
so what does all this mean?
merle chihuahuas are just as lovable as other chihuahuas.  it is irresponsible breeding practices that lead to major health problems in merle chihuahuas.  so do your research and ask questions if you are considering getting a merle chihuahua.  don't be afraid to investigate the breeder.  we'd also recommend that you consider rescuing or adopting a chihuahua from a shelter because those are the chihuahuas that need you the most!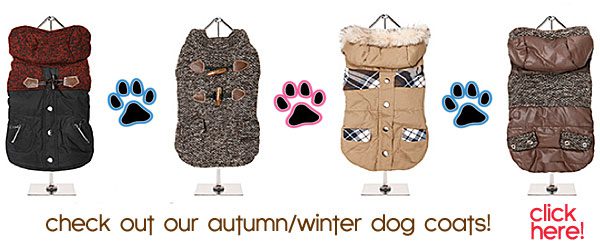 stay informed! sign up for the famous chihuahua newsletter!
ref: http://petitdogs.com/merle-chihuahuas-information-and-health/
ref: http://www.thedogplace.org/BREEDS/Chihuahua/Merle_Harger-Staff-09033.asp