"look it's zeke, the winner of last year's contest!"
"entering your chihuahua is simple, here's what you have to do!"
first.  "get creative!"  dress your chihuahua up for easter and then take their picture!
second.  visit the famous chihuahua store and look to find the item code number for the "bride wedding dress with veil."

third.  send us your picture and include the following information:
the name of your chihuahua
your first and last name
your mailing address
why you think your chihuahua should win
and the item code for the "bride wedding dress with veil" (don't forget this!)
and that's all you have to do to enter!  this contest runs until midnight friday, april 3rd.  the winners will be announced on easter monday, april 6th, 2015!  good luck to all!
enter now by clicking the red button below or email [email protected]
there will be 3 winners. the grand prize winner, a first runner up and a second runner up. the winners will be chosen by the staff at famous chihuahua.
the grand prize winner will receive a luxury gift box hamper for dogs!
they will also receive a famous chihuahua® dog t shirt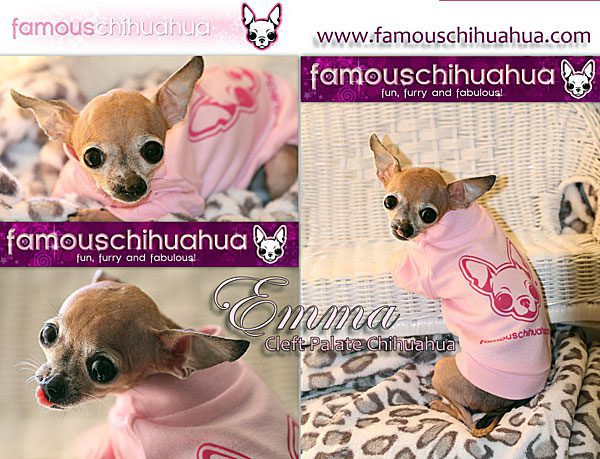 and 2 bags of little l's krak'ems!  naturally wholesome all meat brittle dog treats made without use of antibiotics or hormones on local small family-owned farms.  choose from chicken, turkey, beef and pork!  your chihuahua will love these!