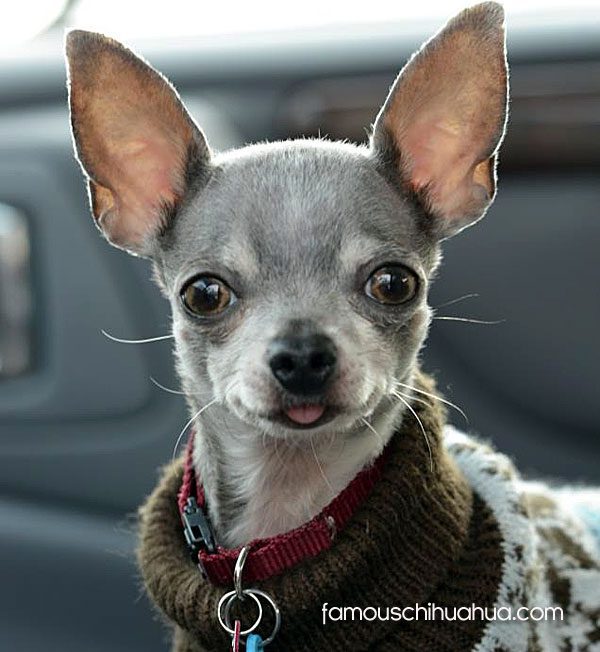 "isn't little pepito adorable in his winter dog sweater for boys?"
what exactly is a blue chihuahua and what makes a blue chihuahua puppy different from other chihuahua puppies?  all chihuahuas are special and unique in their own way, but blue chihuahuas are best described as a chihuahua puppy that is bred to have a dull silver-grey-coat with a tinge of blue.
a blue chihuahua is rare and can be an apple head chihuahua or a dearhead chihuahua and is produced from mating a black and tan chihuahua, a chocolate, or even a fawn parent, but the parents must carry the recessive blue gene in their line of heritage.  the blue in a blue chihuahua can also be part of a merle patterned – tri-colored or multicolored coat.