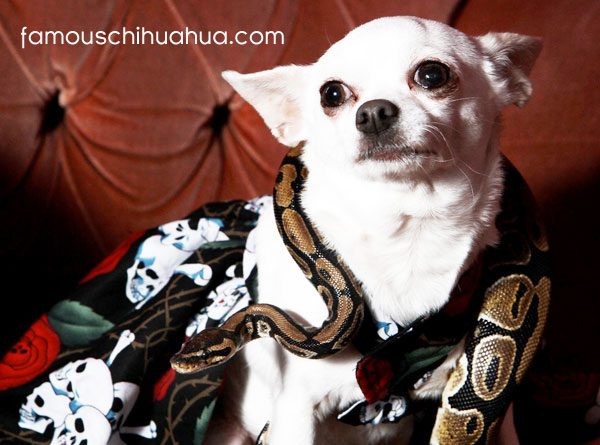 a tiny chihuahua named fifi and a python named bashar have become unlikely pals.  according to their owner, the pair are 'inseparable' and even sleep together!   apparently, little fifi lost her baby puppy a few years ago and she seems to have taken bashar the snake under her paw as a replacement.  do you have a chihuahua with an unlikely pal?  send us your story!
related: baby meerkat loves a chihuahua!
reference: uk yahoo news, monday april 29, 2013.
Follow Famous Chihuahua on Istagram