… "it's cinco de mayo! …viva la tequila!"
did you know that cinco de mayo is spanish for "5th of may" and commemorates the victory of mexican forces over the french in the battle of puebla on may 5, 1862 … the date is observed in the united states and around the world as a celebration of mexican heritage and pride!
… "the history of every country begins in the heart of a chihuahua"
"happy cinco de drunko!"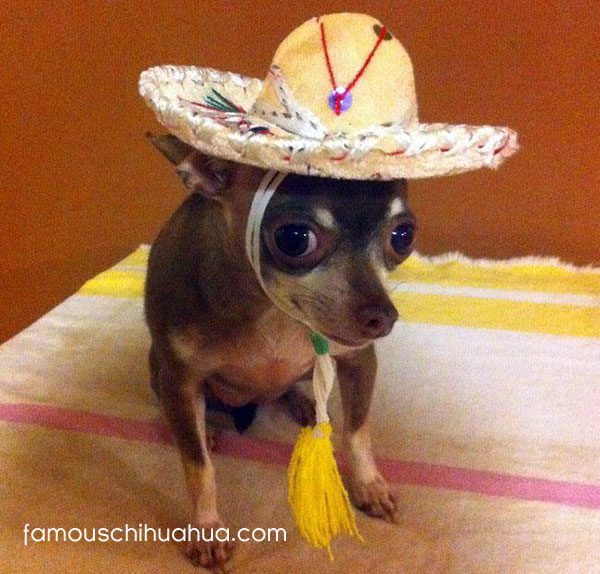 … "margarita me!"
…"where's the mariachi band?"
…"let's get this pawww-ty started!"
… "feliz cinco de mayo amigos!"
…"bring on the tequila shots!"
… "did someone say tequila shots?"
famous chihuahua invites you to join in the the cinco de mayo celebrations today and post your chihuahua sombrero pictures for the world to see at the famous chihuahua facebook page!
related: chihuahuas sport mexican sombreros in support of cinco de mayo!
chihuahuas unite for cinco de mayo festivities!
Follow Famous Chihuahua on Istagram