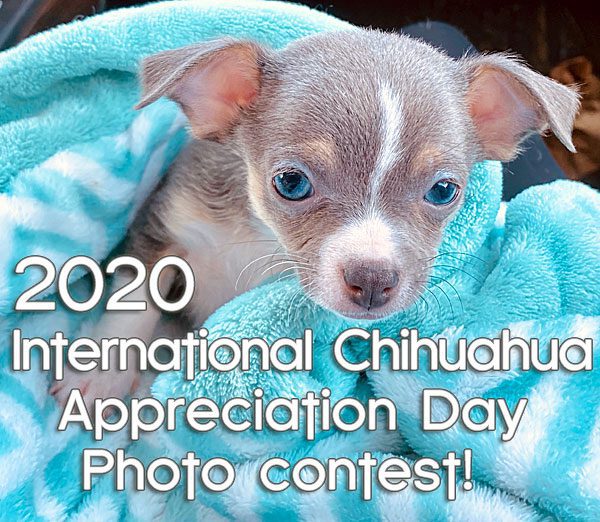 it's time for our annual photo contest!  fantastic prizes await!  enter the 2020 international chihuahua appreciation day photo contest!  so what are you waiting for?
how did international chihuahua appreciation day originate?
brought to you by famous chihuahua® and chichisandme.com
featured chihuahua: pablo the magnificent!
this contest is open to chihuahua owners worldwide.  the top 10 winners will all receive the best-selling ebook, caring for chihuahuas made easy.  once the top 10 are chosen, voting for the winner will begin on friday, may 8, 2020.  the winner will then be announced on or before may 14th.
Follow Famous Chihuahua on Istagram