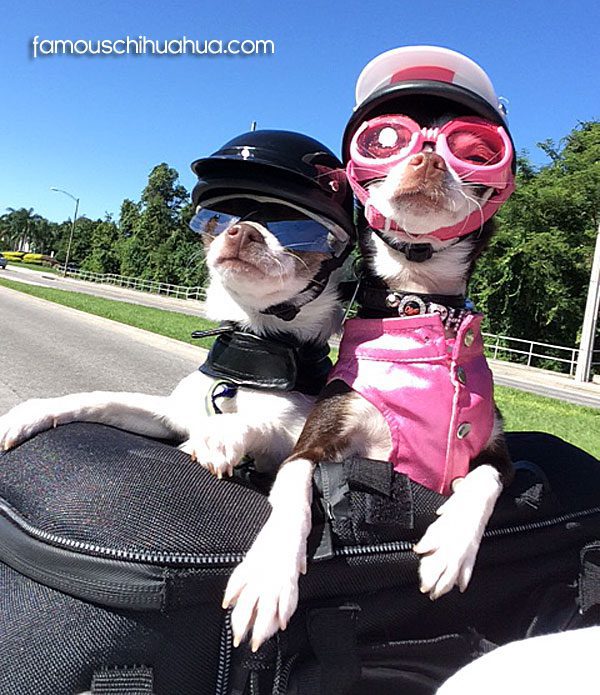 "look mama, we're famous!"
chandler and phoebe are two adorable motorcycle riding chihuahuas living the good life with their mommy robin brown in sunny orlando, florida.  chandler's been riding since a mere 8 weeks old and phoebe rides in style wearing her adorable leather motorcycle dog jacket for those 'biker dog chicks' who like it real, but like it pink!  look at them, they were born to ride!
congratulations robin, your biker chihuahuas are now famous chihuahuas!
free picture features for the month of february!  make your chihuahua famous!
Follow Famous Chihuahua on Istagram