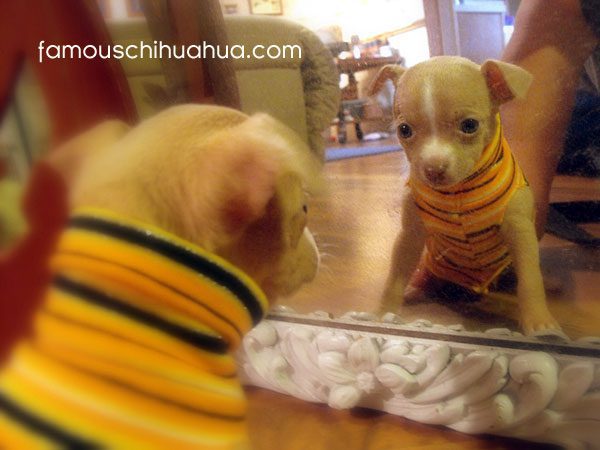 hi famous chihuahua®
my name is rocket bambino bellaham and i live in the great state of ohio! my mommy's name is amy reid and this picture was taken shortly after she put this sweater on me.
i was only 6 weeks old here. after she put the sweater on me i walked by the mirror and had to stop and look twice! i couldn't believe how the sweater brought out my bulging muscles! mommy took a picture because she wanted to capture my studly physique!
they make the perfect christmas gift or stocking stuffer!
Follow Famous Chihuahua on Istagram