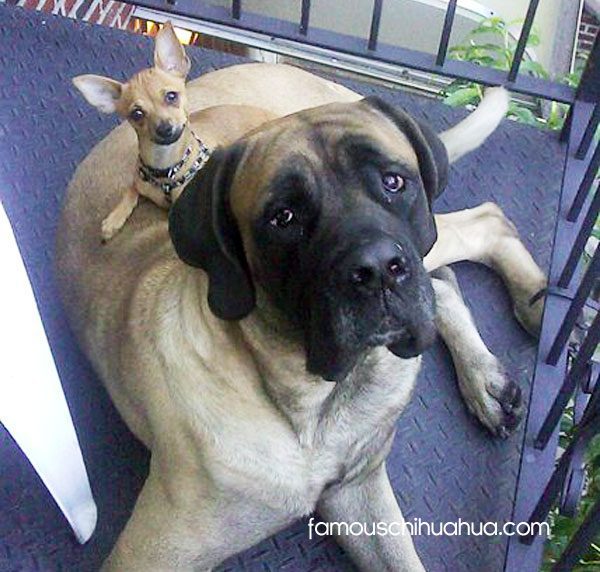 "yo, yo, yo … i gots the best seat in the house!"
meet chulito the chihuahua! … this little bambini is only a year and a half old and lives happily with his big english mastiff brother bentley and his mommy michelle malec in astoria, queens, new york! … michelle tells us that the unlikely duo are not only a barrel of laughs, but they are also inseparable! chulito loves to jump on bentley's back and snooze while bentley, being the cool big brother that he is, doesn't mind! it's all about the 6 lb mexican!
.. congratulations michelle, your irresistibly adorable chulito is famous!
is your chihuahua the next big thing? click here to submit your chihuahua picture!
Follow Famous Chihuahua on Istagram