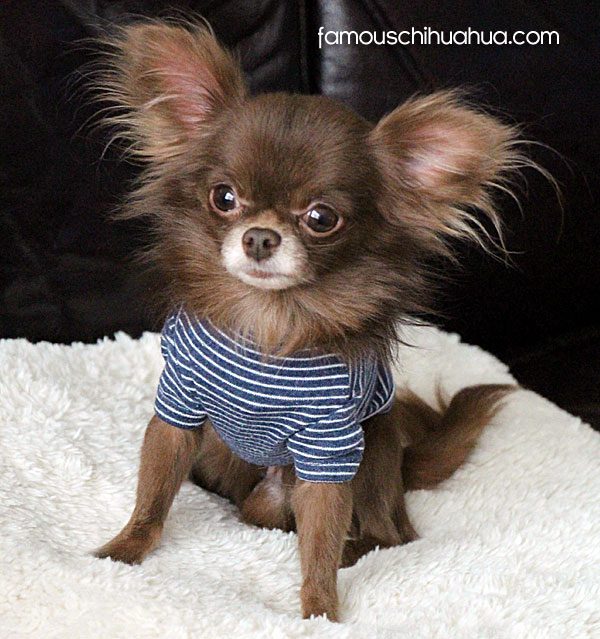 "look mama, i'm famous!"
this little tuscun wonder is simply too cute for words.  fiorino is a 3 year old long-haired chihuahua who lives with his mommy kimberly meyer in illinois.  his sweet little boy attitude, chocolate color fur coat and cute chihuahua wardrobe make unforgettable.
today we are awarding him with superstar status!  congratulations kimberly, fiorino is famous!
free picture features for the month of february!  make your chihuahua famous!
Follow Famous Chihuahua on Istagram