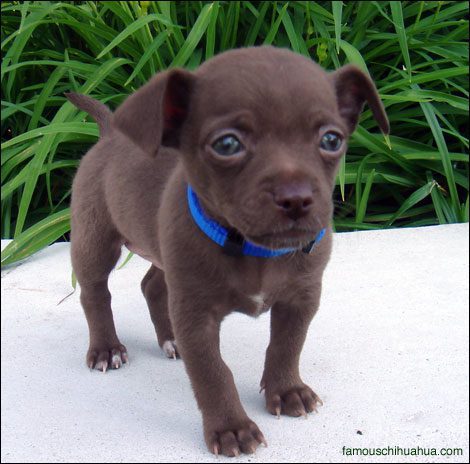 dear famous chihuahua,
i am a short-haired chihuahua puppy from charlotte, north carolina and my name is hercules. i may not be huge, but inside this little 2 lb body is one tough guy! i am only 7 1/2 weeks old, but i pretty much know the ways of the world. the picture above is one of my best pictures, it's me after going to get a coffee with my mommy chelsey.
since mommy adopted me, i have been on road trips while in my car seat and i'm almost potty trained. i only bark on occasion because i try to be polite and i absolutely love to play with kitten toys! sometimes i will sneak big-boy food from my brothers and i will also sneak outside to play, but mommy gets worried since i am so tiny.
i get along with everyone i meet, but its pretty tough when i'm this cute. every time i go somewhere, everyone wants to hold me and baby talk to me. i want to wear chihuahua clothes, but it's tough to find clothing small enough to fit me!
puppy kisses,
hercules the short haired chihuahua puppy
Follow Famous Chihuahua on Istagram