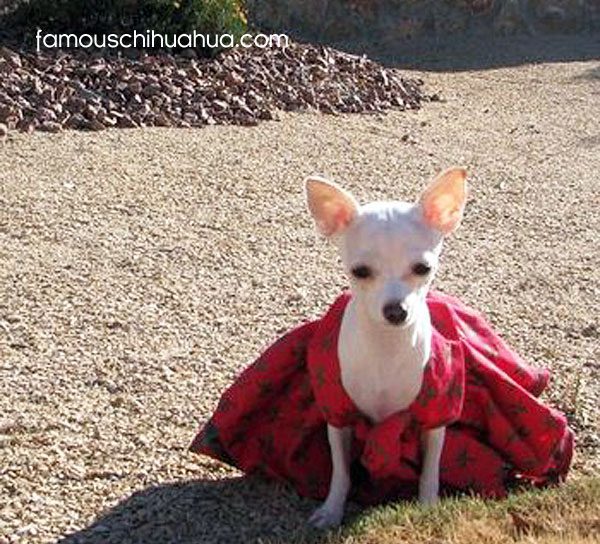 introducing  little miss mademoiselle ruby peanut surprise, aka ruby, the most popular chihuahua in hell's kitchen on the island of manhattan!  in the winter, this 3 year old chihuahua vacations in the deserts of new mexico and on the sands of south beach in miami.
little ruby is a capricorn who loves peanut butter, liver treats and texas taffy; as well as anything her dad bob cooks in the kitchen at night.  she also enjoys long strolls on warm days and lives for puppy massages from her mommy jennifer.
like a diva, she sleeps in every morning and parties like a rock star late into the night.  one day ruby hopes to make it big as a canine movie star in new york, hollywood and all around the world!  she certainly is getting a great start at fame with this fabulous feature!
congratulations jennifer cadden and robert la france, your sweet ruby is a famous chihuahua!
is your chihuahua the next big thing?  click here to submit your chihuahua!
Follow Famous Chihuahua on Istagram