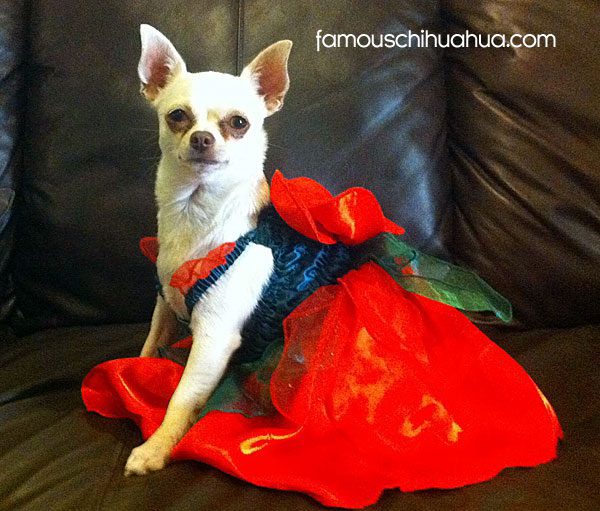 "look mama, i'm famous!"
little ruby rose is a very spoiled and loyal 3 year old starlet chihuahua of fine fashion.  she lives happily with her mommy rose harrison in victoria, australia, where she loves to get all dolled up in the latest chihuahua fashion trends and prance around like the little diva that she is!
congratulations rose, your little ruby rose is now a famous chihuahua!
is your chihuahua famous in your eyes?  click here to submit their picture!
Follow Famous Chihuahua on Istagram