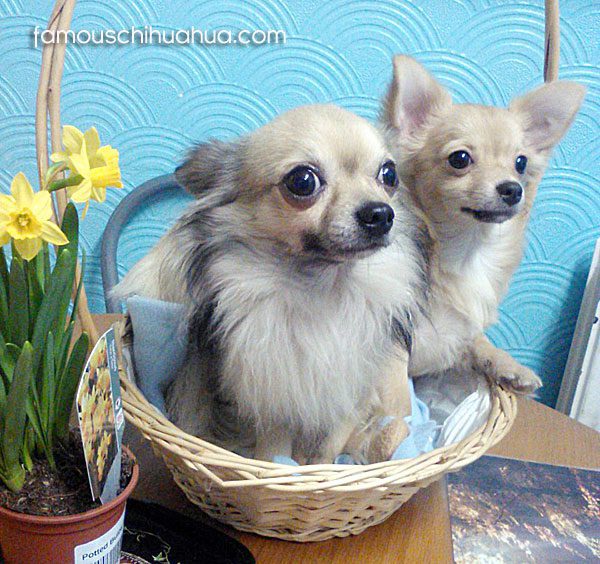 "look mama, we're famous!"
recognize these two?  it's smokey and timmy, they won second place in this years' easter picture contest!  can you say adorable?  smokey and timmy are the two lovely chibabies of vera king from skegness, lincolnshire in the uk.  smokey was her first chihuahua and is 2 years and 8 months old.  timmy is only 6 months old and came later as a wedding present from vera's husband and is also smokey's nephew.  the pair have such a special bond and are inseparable.
we are exploding with excitement as we share these two with the world and say to their mommy, "congratulations vera, your sweet smokey and timmy are now officially famous chihuahuas!
are you a proud chihuahua mama?  click here to submit your chihuahua's picture!
Follow Famous Chihuahua on Istagram