"look mama, i'm famous!"
this is the very charming, utley buckley.  he's a five year old white applehead chihuahua that lives with his mummy joyelle zambito in rockin' rochester, new york!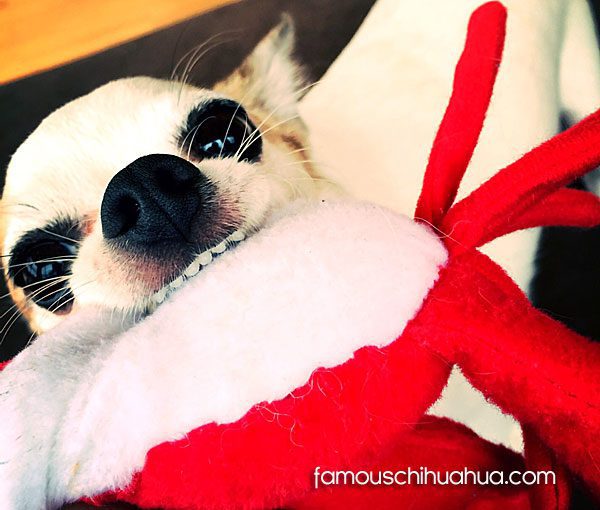 "utley the chihuahua comedian!"
utley is special  because he loves people and entertaining.  he's always doing silly little things to make people laugh and he knows he's funny!  he wags his tail and will repeat his trick.
"sleepy time, nighty night utley …"
ongratulations joyelle, your little man utley the entertainer is now a famous chihuahua!
is your chihuahua cute and famous in your eyes?  click here to send us their picture!

Follow Famous Chihuahua on Istagram