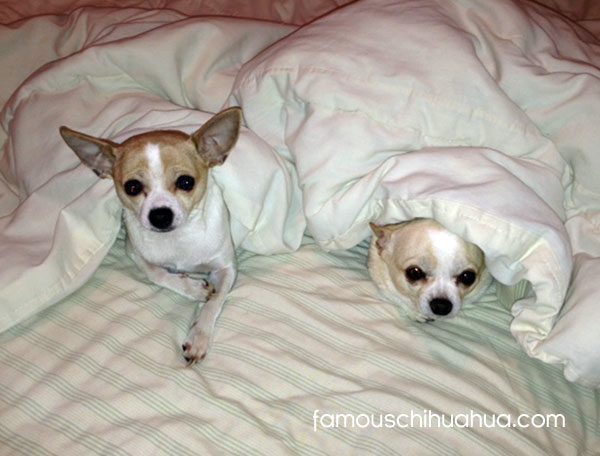 "look mama, we're famous!"
meet yoda and paco!  these little chibabies belong to patty conrad of middleton, ohio and together they are companions for life!
yoda is the oldest at 6 years old and paco is only 3.  together they make the best companions and are simply the sweetest chihuahuas you'd ever want to meet!  outside of chilling with each other, they love to relax, spend time in the sun and go for car rides with mama!
"what up?"
"did someone say car ride?"
congratulations patty, yoda and paco are famous chihuahua!
is your chihuahua the next big thing?  click here to submit your chihuahua!
Follow Famous Chihuahua on Istagram