this contest is now closed. the winner and a picture gallery will soon be announced! stay tuned!
… "happy hallo-weenie y'all!"
here's how you can enter your chihuahua in this year's exciting halloween contest!
first. "get creative!" dress your chihuahua up in a fabulous halloween costume, like the adorable baby mia the pumpkin, or place them in a halloween setting and take their picture!
and second, submit your picture by email. send it to [email protected] and write in the subject line "halloween contest picture submission"
upon submitting your picture, please include the following information:
the name of your chihuahua
your name and where you are from
why you think your chihuahua should win
and the answer to the following skill test question:
"what is the item code number for the alpine hooded dog sweater found at the famous chihuahua store?" … click here to visit the famous chihuahua clothes store
what is the grand prize you ask?
the grand prize winner will have their picture appear in our 2013 famous chihuahua® calendar for the month of october! you can give it to all your friends and family as a christmas gift!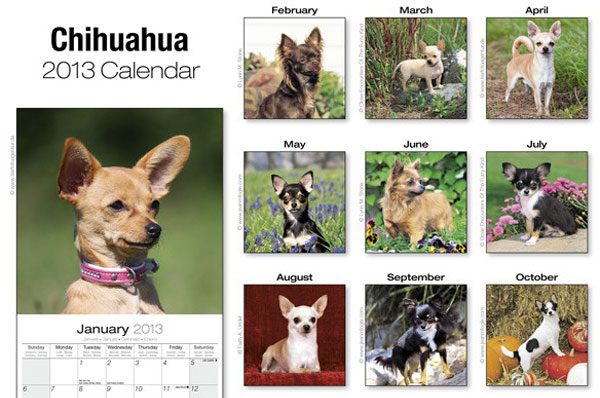 what else will they receive?
they will also receive a fabulous famous chihuahua® decal that can either go on your rear car window or on your lap top like you see below!
… how fun are these!
and their choice of a fabulous bling, bling dog charm like the pink glass heart dog bone charm you see below! these charms are exquisitely unique because they can also be attached to necklaces and are made from stunning shimmering crystal and swarovski pearls!
contest ends at 12 am on oct 26-12! that's friday at midnight!
the contest winner and runner ups will be then be announced at famouschihuahua.com

so what are you waiting for? take a fun and fabulous picture of your chihuahua, send it to us, and who knows… your chihuahua could be our october chihuahua calendar picture!
famous chihuahua on facebook
click here to see last year's halloween contest winner, the chihuahua frog!
click here to see the 2012 world's cutest famous chihuahua contest contenders!
click here to find out who won the 2012 world's cutest famous chihuahua contest!
Follow Famous Chihuahua on Istagram