… and the official title of "the world's first cutest famous chihuahua" goes to … jolie!
congratulazioni to jolie's mommy, danila gangemi from messina, italy! her sweet little chihuahua jolie topped the voting polls for our great chihuahua giveaway facebook picture contest with over 20% of the overall votes! tempo per festeggiare!
little jolie will receive a fabulous customized gift box from the famous chihuahua store filled with adorable chihuahua clothes and accessories and an authentic famous chihuahua® dog t shirt to wear with pride! make your mommy proud little jolie and let the world know you are now "officially" a famous chihuahua and our very first world's cutest famous chihuahua!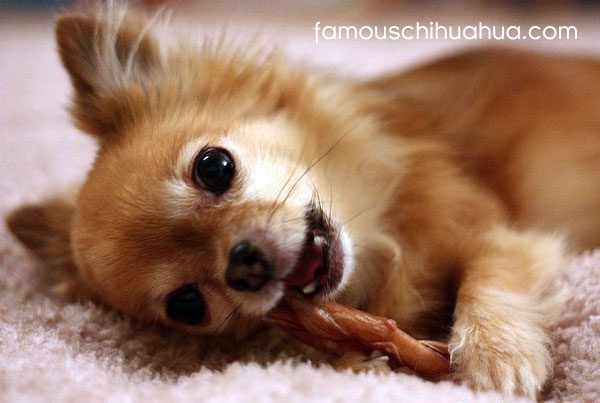 … and a big congratulations to kathy lui's little miss jemma! with over 16% of the overall votes, this adorable little charmer placed second, officially making her a "famous chihuahua!"
and a huge shout out to connie heferen! her sweet little chi chi topped our polls with over 15% of the votes putting her in third place also making her an official "famous chihauhua!" chi chi is one of our regulars at the famous chihuahua facebook page and a famous chihuahua fan favorite!
famous chihuahua would like to thank the owners of every chihuahua who made it into our top 10 cutest chihuahua. every chihuahua entered is a cutey pie and we wish them lots of loving, kisses, pats on the head and belly rubs!
stay tuned for details on our 2011 facebook chihuahua halloween costume picture contest!
join in the facebook fun and like the famous chihuahua® facebook fan page!
"post your chihuahua picture and share your chihuahua with the world!"
other fabulous famous chihuahua® contests
2011 easter famous chihuahua facebook picture contest winners
2010 famous chihuahua® facebook chihuahua halloween costume contest winners
2010 famous chihuahua® facebook chihuahua christmas picture contest winners
Follow Famous Chihuahua on Istagram