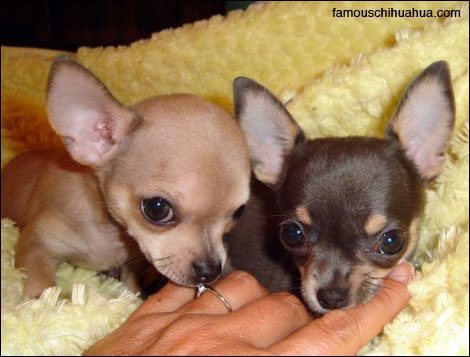 introducing bella and tina!
these two precious little chihuahuas are full of spunk and born of a chihuahua breeder. they live in ottawa, ontario, canada with their mommy maria and today are 2 years of age.
bella and tina have a wardrobe full of chihuahua clothes with a large selection of sweaters for tiny dogs for those cold winter days. at night, they sleep with mommy and in the day they play fetch with their small sponge baseballs. it's humorous to watch them try and retrieve the balls when they roll under the furniture out of their reach.
bella and tina love to snack on chicken jerky and they enjoy long car rides with mommy, who takes them everywhere she goes. maria thinks that her little beauty bella is cute enough to replace the taco bell dog and we agree!