"look mama, i'm famous!"
introducing chance!  … aka, "bubby!"  this sweet little chihuahua is 6 1/2 years old and lives in central texas with his sister, the very famous chihuahua, little ms. teeny tiny jade.  chance is one of the cutest and sweetest chihuahuas on this planet, so much that his mommy teresa is starting to think chance thinks his name is now "awwwwww…"
chance's adoring eyes capture your heart instantly!  he loves to be nestled in your lap, have his belly rubbed and he is the only boy of four chihuahua siblings known as "the wees."  chance enjoys playtime with his sisters and it's safe to say that he is definitely a spoiled little boy!
chance's family feels very blessed to have this little sweetheart in their lives and we totally get it, look how adorable he is! ♥
congratulations teresa, your little man chance is now a famous chihuahua!  whoo hoo!
is your chihuahua famous in your eyes?  click here to submit their picture!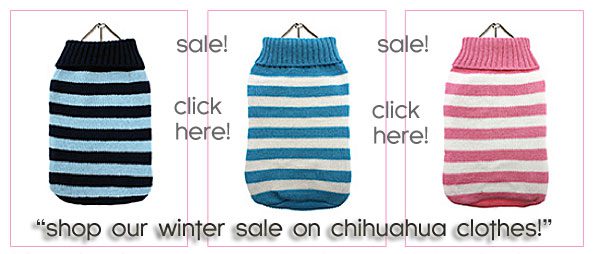 Follow Famous Chihuahua on Istagram