"look mama, i'm famous!"
hi, my name is jade.  i'm a sweet, tiny 5 year old teacup-size chihuahua and i live in central texas with my mama, teresa.  family and friends say i'm a very special little girl.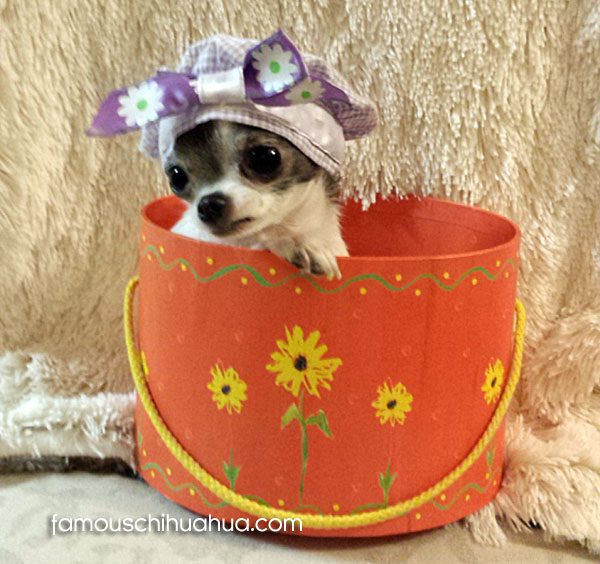 when i was born, people didn't think i would survive because i was so small.  the vet told mama that chihuahuas my size don't usually live long and that health issues would be a problem.
well i showed them!  look at me now!  i'll be 5 years old in march and i don't have any health problems!  i might be wee, but "dynamite comes in small packages!"
i have 3 chihuahua siblings.  they call us "the wees" because we're all tiny!  we love to play and cuddle with each other and they always watch over and protect me, especially my brother.
my family tells me i'm a little miracle and they give me lots of belly rubs and kisses.  my belly is very tiny, so mama rubs it with 2 fingers.  i don't complain because belly rubs are the best!
i could be the smallest dog in the world.  mama says that i might definitely be, but my will and determination is huge.  i might not ever hike any mountains, but i steal the hearts of many.
mama started me my very own facebook page.  please check it out at little ms. bitsy jade
congratulations teresa, your sweet little teensy tiny jade is now a famous chihuahua!
is your chihuahua famous in your eyes?  click here to submit their picture!

Follow Famous Chihuahua on Istagram