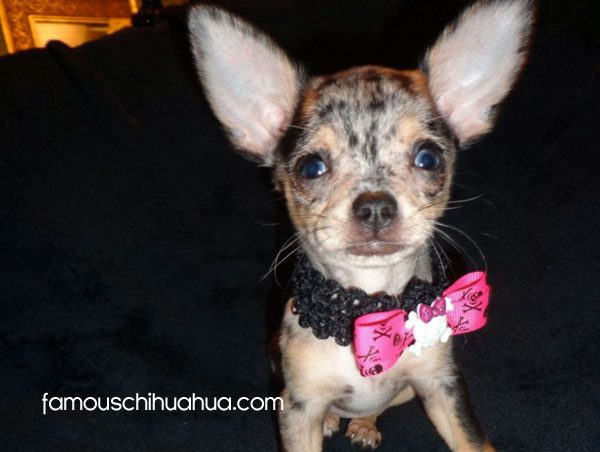 "look at me mummy, i'm just so friggin adorable and now i'm famous!"
this adorable little creature named jemma is only 12 weeks old and is the next big thing in the world of blue chihuahuas! jessica benzel, jemma's mummy, tells us that she's a funny little girl that will eat her clothes and bows when she doesn't want her picture taken. naughty, naughty… jemma's beautiful blue eyes and her playful personality are what make her unique.
"let's play! … i'm going to get the big bad teddy bear! … grrrr."
jessica says that jemma has brought so much happiness into her life and it's because of her that her appreciation for the chihuahua breed continues to grow. if you live in orlando, be sure to keep an eye out for this little gem as she's just a bundle of excitement you won't want to miss!
is your chihuahua the next big thing? click here to make your chihuahua famous!
Follow Famous Chihuahua on Istagram