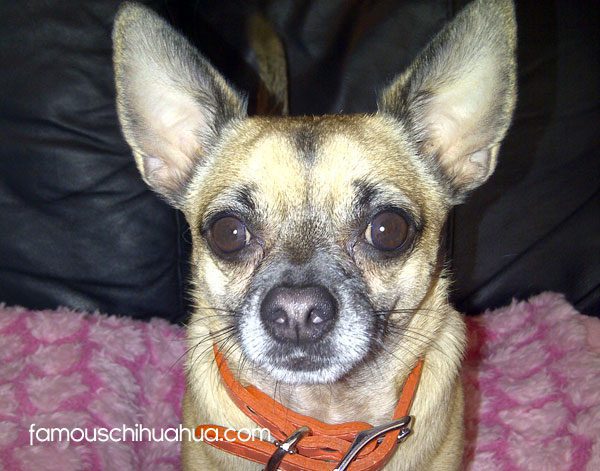 "look mama! i'm famous! … thank you for rescuing me!"
this handsome little fella was rescued by chihuahua lover esther black. she informed us that his previous owners didn't want him, so they literally dumped him in her arms and drove off … well it's a darn good thing they did that because now he's living the good life with esther who loves him dearly! thank you esther for rescuing this gorgeous little boy – you are heaven sent!
congratulations esther, you're sweet percy is now famous, just like your sweet tinkerbell!
"oh i love how mama spoils and looks after me! … i'm so lucky!"


" … belly rub pleeeeease!"
rescue a chihuahua from one of these chihuahua rescue organizations!
is your chihuahua the next big thing? click here to submit your chihuahua picture!
Follow Famous Chihuahua on Istagram