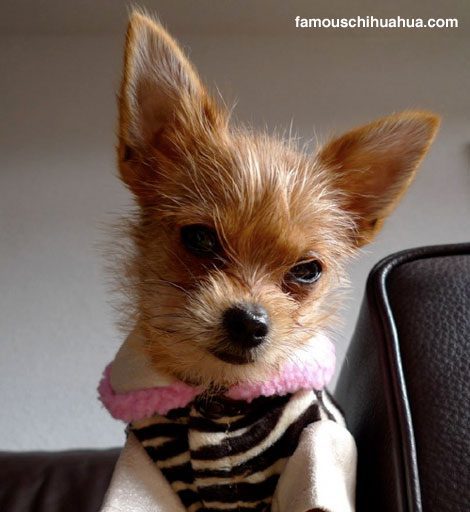 dear famous chihuahua®,
my name is roma chihuahua and i live in madrid, spain. my chihuahua breeder gave me away at 5 months old as nobody wanted me because my hair was longer than any of my brothers or sisters so i was considered to be no good for competitions 🙁
then one day agustín came into my life and he didn't care that i was a long-haired chihuahua. i was really shy when i first met him, but no more! now he is my family and i'm 7 months old! he thinks i'm an attention hound because i love to wag my tail for people in the streets to get some lovin'!
i would like to do a chihuahua show that is eligible to all chihuahuas that don't meet chihuahua breed standards. we could call it, "the alternative chihuahua show". it will show all short-haired chihuahuas that i am special too!
xxx,
roma chihuahua
submit your chihuahua picture or post it at the famous chihuahua facebook fan page!
Follow Famous Chihuahua on Istagram