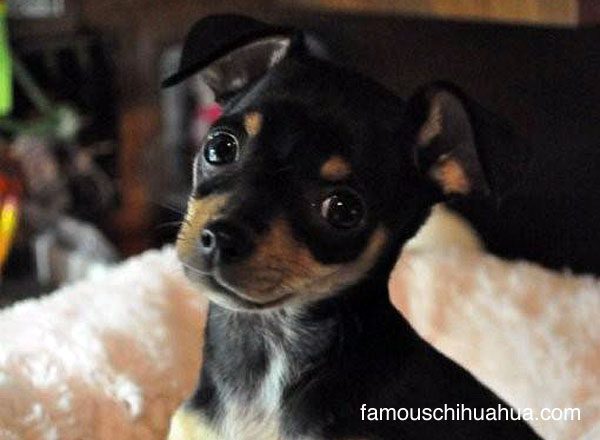 dear famous chihuahua®
meet my 8 week old chihuahua puppy piper! she is a teacup chihuahua that weighs 2.01 lbs and is the love and joy of my life!
i found piper on craigslist. the previous owner listed her under adopt chihuahua puppies so i made an appointment. when i saw her i fell completely in love and just had to adopt her.
piper is very spoiled and knows it! her favorite food is chicken jerky for puppies. her favorite toy is her squeaky pacifier k-9 toy and she also loves her plush pink luxury pet bed for small dogs. she has got to be the sweetest thing on earth, loves to cuddle, play, and give chihuahua kisses!
piper lives with a couple cats and dogs, so she has many play friends. because piper is an extremely tiny toy puppy, i make sure she is supervised at playtime so she doesn't get hurt in any way from other dogs.
thank you famous chihuahua for making my piper famous!
misty jenkins of big sandy, montana
enter your chihuahua in the famous chihuahua® facebook easter picture contest!
submit your chihuahua picture! like the funnest chihuahua facebook page online
Follow Famous Chihuahua on Istagram